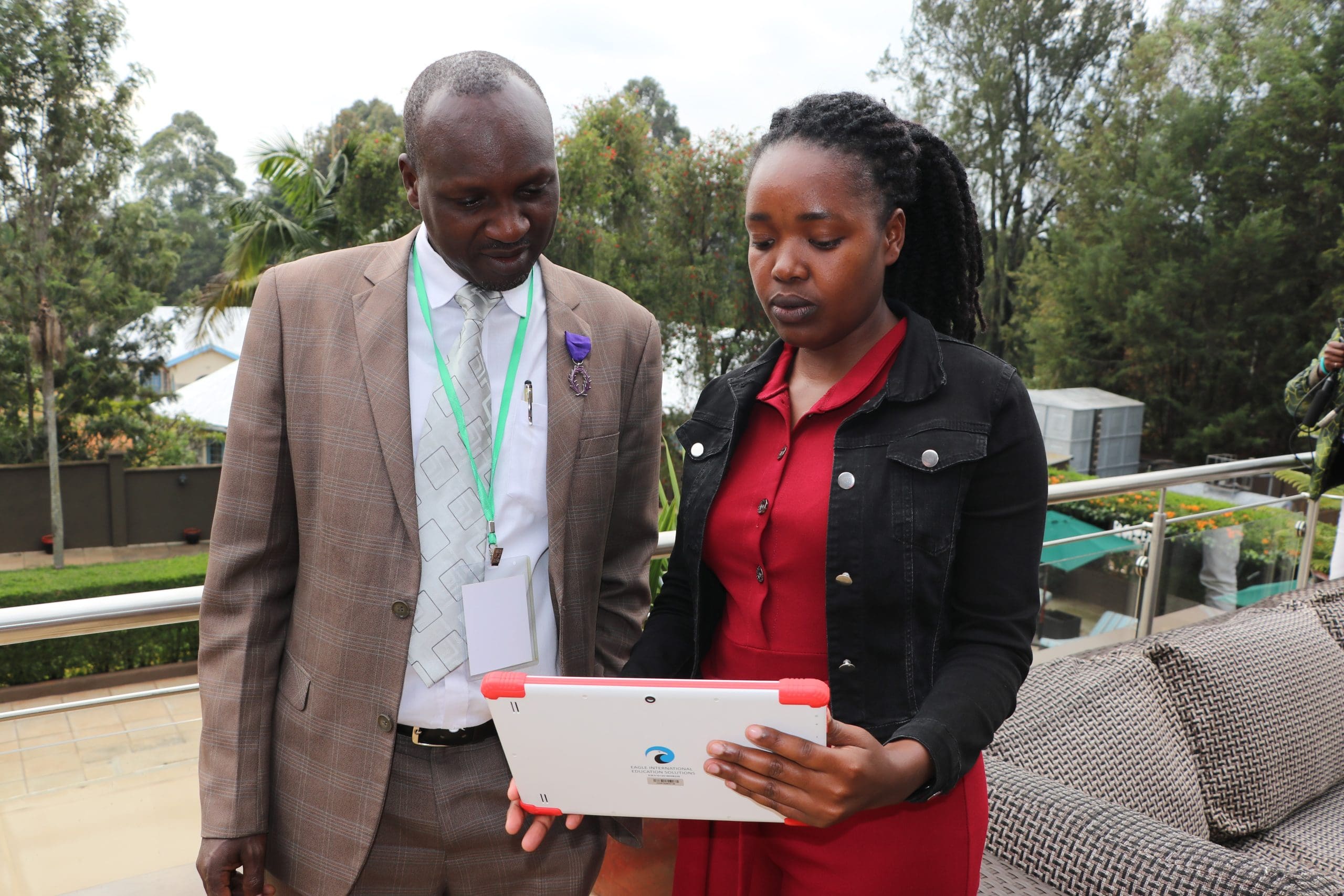 Image: Sir Prof. Ambrose Kiprop, Deputy Vice-Chancellor Administration, Planning & Strategy at Moi University signs up to Script Connect. ©Beth Waweru
10/08/22
News Update
Script Connect app to connect scientists and journalists
Speed read
Script Connect is a ground-breaking web application that links researchers and journalists.
The service was launched as a pilot in Kenya and Uganda.
A new web app for connecting scientists and journalists in East Africa has been launched.
Sir Prof. Ambrose Kiprop, Deputy Vice-Chancellor Administration, Planning & Strategy at Moi University was the first researcher to sign up for the app.
Signing up to Script Connect, Prof Kiprop said, "Moi University's mission is to preserve, create, and disseminate knowledge, conserve and develop scientific, technological and cultural heritage through quality teaching and research; to create conducive work and learning environment; and to work with stakeholders for the betterment of society.
"To achieve scientific dissemination mandate, there is need to collaborate with the media and partners who have apps/platforms for dissemination. Script Connect app is such a great platform to link us the Scientists/researchers to the journalist on a broader scale, beyond the country.
"I appreciate Script for the much-needed initiative in Science communication facet. Through Script Connect app, researchers would be able to contribute to global development by sharing findings to the journalist who would then communicate the scientific findings to the end user in layman language. "
Sir Prof. Ambrose Kiprop is also the Center Leader for the Africa Center of Excellence in Phytochemicals, Textile and Renewable Energy (ACEII-PTRE) at Moi University.
Connecting scientists and journalists
Script Connect is a ground-breaking web application that links scientists and journalists.
The service was launched as a pilot in Kenya and Uganda on 9 July 2022 at the Moi University Science Journalism Conference. Offered by Script, the app aims to increase the quality and quantity of science stories in the media by helping science journalists find researchers who can comment on their stories. Script Connect will also help researchers find journalists who can report on their research accurately. Ultimately, Script Connect seeks to improve the reporting of science in the media in Africa.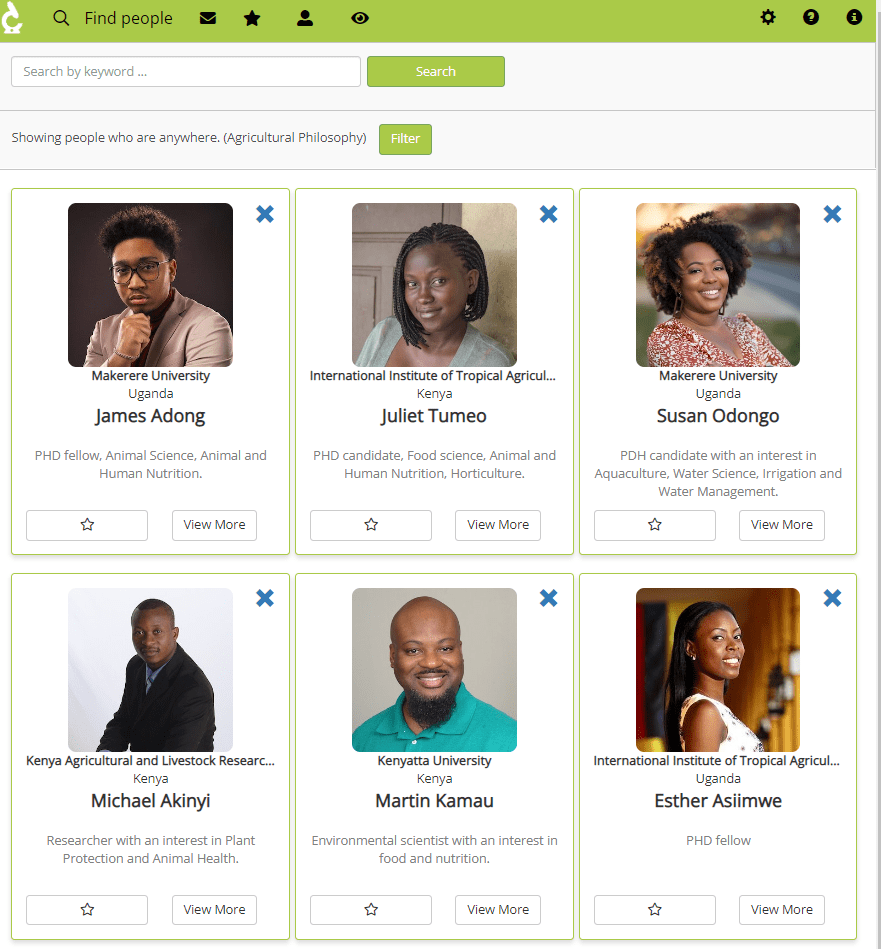 Background
The app is a result of a Scoping Study for a Science Media Centre for East Africa conducted by Script in 2020. The study discovered a number of challenges facing researchers and journalists in the region. It found that scientists often struggle to find a qualified science journalist to talk to. Journalists face similar frustrations. They find it difficult to find scientists to comment on their stories and don't have access to scientific information. When they do access scientific information, they struggle to understand it. They also find it difficult to come up with science story ideas.
The study involved focus groups with scientists, journalists and communication specialists from six countries: Burundi, Kenya, Rwanda, South Sudan, Tanzania, and Uganda. And it included interviews with staff from five science media centres from around the world.
How the app works
The app, in some ways, functions like a 'dating' app. Script Connect already has a link to a form of 'speed-dating' – through Script. In this case, researchers 'speed-date' with journalists, using science communication skills learned through Script to pitch their research to them. Since 2018, pitch 'speed-dating' has been a key component of Script training. It's based on this idea: scientists and journalists should continually engage with each other. They should communicate for mutual benefit. But they should also communicate for the benefit of society.
Benefits for scientists and journalists 
Script Connect has many benefits. It positions researchers as experts in their academic fields. It's likely to increase the media coverage that research findings receive. And it may help bring research to the attention of policymakers. (They often obtain their knowledge on scientific issues through the media). It may also help increase the number of citations research receives. And it shows funders that researchers are serious about communicating science.
To sign up to Script Connect, scientists must meet the following criteria:
Currently be employed as a researcher or academic with a university or research institution; or
Be a PhD candidate under supervision by an academic.
Script Connect will be available to journalists in Kenya and Uganda later in the year. Journalists will be able to use Script Connect to find a trusted expert voice.
Script Connect is delivered as part of the Script science communication programme funded by the Robert Bosch Foundation.