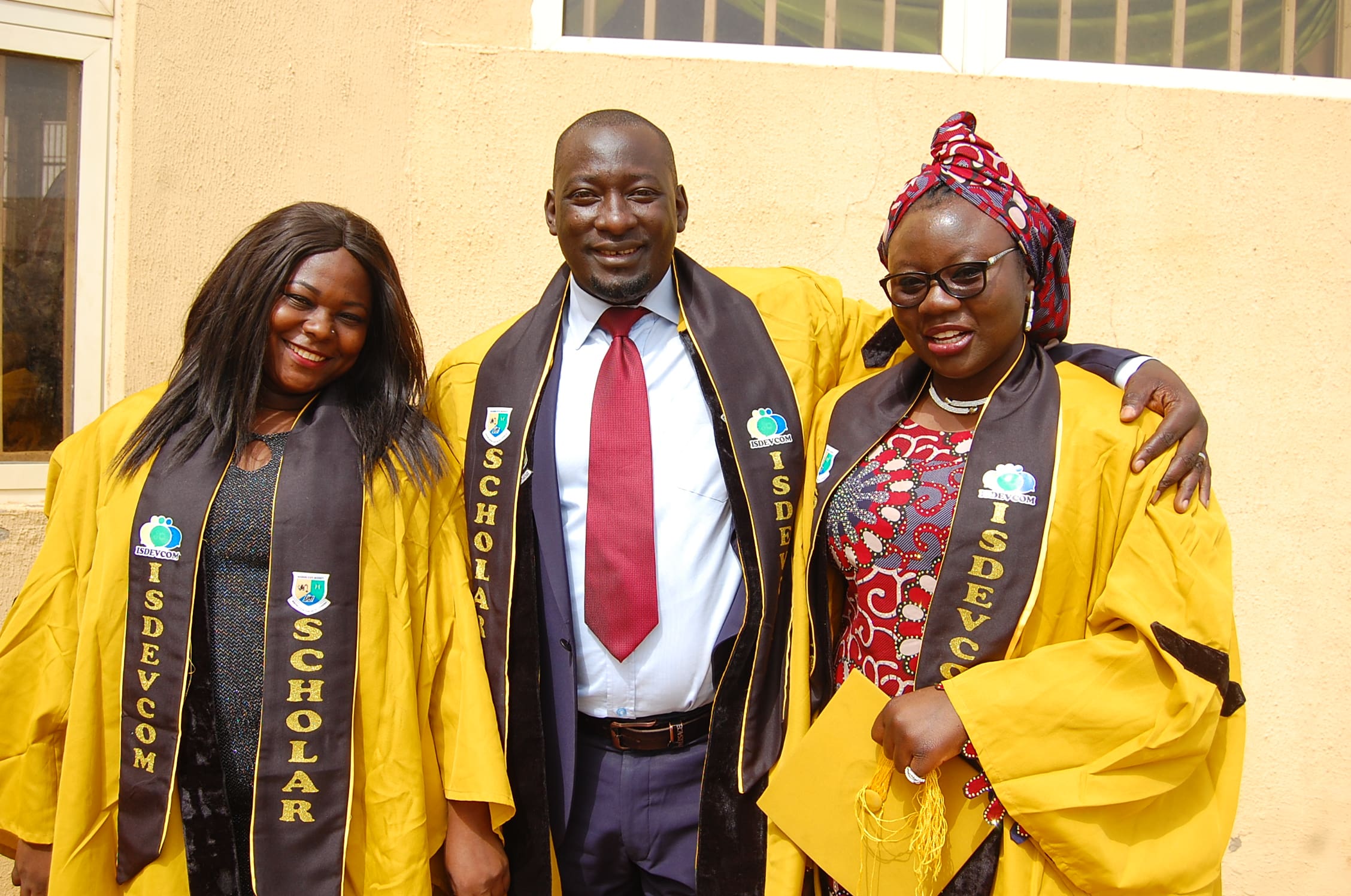 Image: Script course graduates celebrate at the graduation and induction ceremony. ©ISDEVCOM/Nasarawa State University, Keffi
10/12/21
News Update
Script success for thousands of Nasarawa State University students
Speed read
Over 3,000 students from Nasarawa State University, Keffi graduate with science communication and journalism skills
Students were drawn from four faculties
Outcome was made possible by partnership with Script programme
Around 3,200 students from Nasarawa State University, Keffi (NSUK) who studied science communication and science journalism skills under the Script programme's partnership with the university graduated on Saturday 4 December 2021. The graduates, who completed their studies in the 2019/20 and 2020/21 academic years were drawn from across four faculties, demonstrating the cross-disciplinary appeal and relevance of science communication skills.
The graduation ceremony epitomised the spirit of science popularisation and engagement that the Script programme has encouraged. It featured interactive science quizzes and a student competition for the most informative, educational and entertaining public information video on Covid-19.
Professor Emmanuel Dandaura, Director of the Institute of Strategic Development and Communication (ISDEVCOM) at NSUK, said, 'We are proud of the collaboration with CABI and SciDev.Net which has positioned us to deliver this much-needed training in science communication and science journalism skills to so many of our students. Together we are committed to turning our university into the home of science communication education in Nigeria.'
SciDev.Net's Training Coordinator Dr Charles Wendo commented, 'It is wonderful to see so many students leave with this solid foundation of science communication knowledge, thanks to the partnership between the Script programme and Nasarawa State University, Keffi. I am confident these skills will be put to good use in their future careers and will contribute to helping reliable and engaging science messages reach policymakers and the public.'
By connecting reporters and researchers, and giving both groups the skills to understand and communicate with each other, Script aims to increase the quantity and quality of science-related stories in the news. We believe this is essential to enable informed, evidence-based decision-making, by everyone from individuals to policymakers.