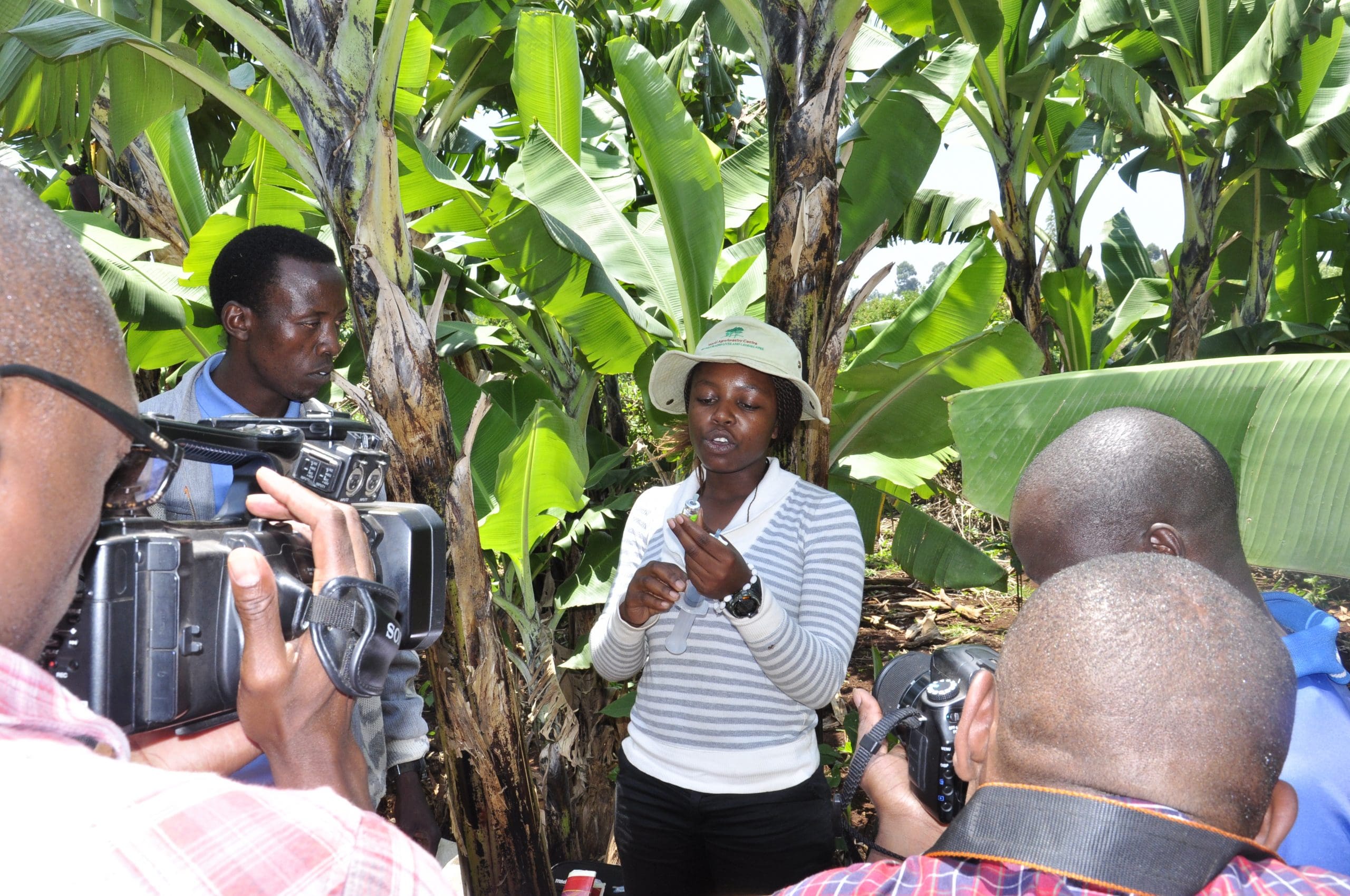 Image © CGIAR Climate licensed under CC-BY-NC-SA 2.0
21/07/21
News Update
Calling all aspiring science journalists
Speed read
Opportunity for aspiring science journalists in Uganda and Kenya to see their science stories published
Successful applicants will work with New Vision or Nation Media
Applicants' story ideas will be judged on interest, impact, clarity and evidence
Are you an aspiring science journalist in Uganda or Kenya? Would you like to widen your experience and see your work published in one of Africa's largest media outlets?
Script is offering a small number of aspiring science journalists the chance to work with one of the region's most respected media outlets: either New Vision in Uganda or The Daily Nation in Kenya.
The opportunity is open to all journalists, whatever your level of experience, as long as you have completed the Script Science Communication Skills for Journalists online course. The winning applicants will be partnered with a media outlet and receive guidance and support from editorial staff to develop their story for publication.
Aspiring science journalists are encouraged to apply
To apply, simply complete the course and fill in the application form on the final page to tell us your story idea before 5pm EAT on 1 September 2021. Aspiring science journalists who have previously completed the course you may still apply – just log back in to the course and navigate to the end. 
Applications will be judged on the story's likely interest to audiences, its potential impact, clarity of language, and evidence of sources and potential interviewees. Editorial support from the allocated media partner will be provided either remotely or face-to-face and will be at no cost to applicants. COVID-19 means exact timescales and format will be agreed between the media house and successful applicants.
Successful applicants will be notified by 30 September 2021.
This opportunity is open to all aspiring science journalists. Script has been made possible through the support of the Robert Bosch Stiftung.