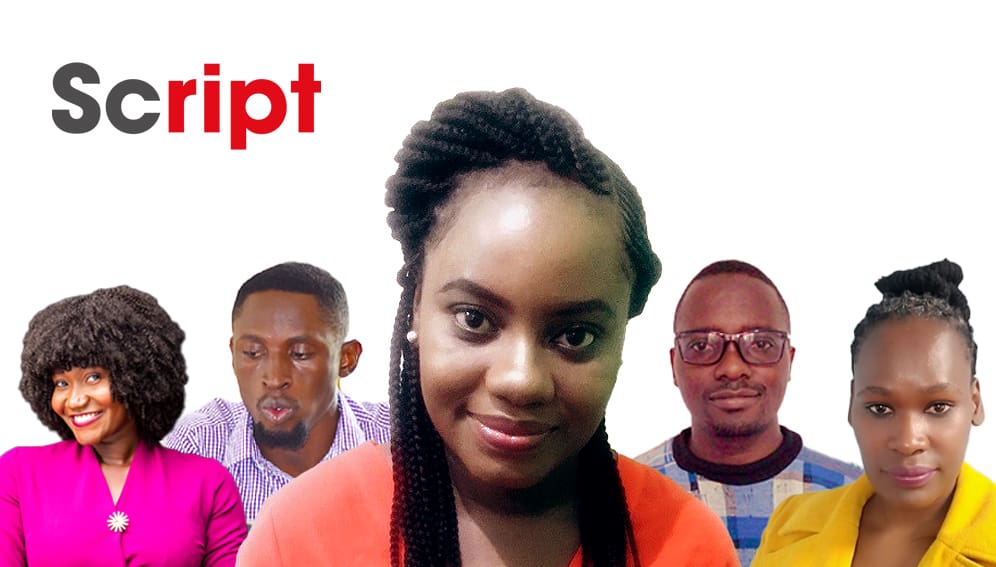 Image: The Script Science Communication Award winner and runners-up, from left to right: Emma Kploanyi, Lwasa Roland, Elonna Obak, Gerald Osuka and Lucy Kiptui.
23/01/20
Announcement
Script Science Communication Award winners revealed
Speed read
Award recognises clear, engaging science writing
Judged by Script and editors from The Conversation Africa
Winner Elonna Obak's article selected from a strong list of competitors
The winner of the 2019 Script Science Communication Award, in collaboration with Script's partner The Conversation Africa, has been announced.
Elonna Obak's story on using self-sampling as a way of increasing the uptake of screening for cervical cancer in Nigeria, was chosen as winner from a strong list of competition entries that were judged by Script and editors from The Conversation Africa. Elonna's prize is a visit to The Conversation Africa's editorial office in Nairobi to see the process of developing a story from pitch to publication.
Highly commended runner-up Lucy Kiptui will receive support from The Conversation Africa editors in developing her story on passion fruit disease in Kenya, whilst runners-up Lwasa Ronald, Gerald Osuka and Emma Kploanyi were all praised by the judges for their diverse story ideas.
Editor of The Conversation Africa, Caroline Southey commented: "We were excited to see so many high quality entries for this award, and hope it has encouraged more researchers to tell their stories to the media. We are looking forward to welcoming Elonna to our Nairobi office later this year."